Michelle Krack – Certified Recovery Specialist, Peer Wellness & Outreach Coordinator
Michelle has been a lifelong resident of Evansville's west side. She is an artist and enjoys sharing her talent. She has been married to Tim for forty-four years. They have four children and six grandchildren. She is a 1976 Mater Dei graduate and also completed practical nursing school. While raising her family she wore many hats from being on a volunteer fire department at Perry Township to delivering mail on rural route 8. She shares her story of recovery in her book "Michelle May Crack" the published story of her journey through recovery living with bipolar and the many events of her life. She has been an advocate for mental illness by presenting NAMI Family-to-Family classes, acting as a board member of NAMI Evansville, being a mental health advocate at Vanderburgh County mental health court, and being a Peer Advocate & Certified Recovery Specialist and Health & Wellness Outreach Coordinator at PEACE Zone.  
Lisa Cheatem – Certified Recovery Specialist, Peer Recovery Advocate

Lisa has been a lifelong resident of Evansville and is a Harrison High School graduate. She enjoys walking and traveling. She can be found on many days before her shift starts exercising on the Peace Zone's indoor walking/fitness track. She also volunteers at the St. Vincent DePaul store. She has been involved in PEACE Zone nearly since its inception volunteering on the Peer Advisory Council and at the check-in desk. She began employment in September 2013. She is in recovery and values the support she has from her friends and large family, including her many nieces and nephews. She says that taking care of herself and her faith both play an important part in her recovery.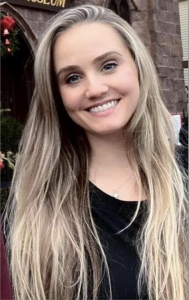 Evan Plock BSPH, MBA –

Executive Director
Evan is a lifelong resident of Evansville and a graduate of F.J. Reitz High School.  Although, she is now a resident of the east side with her husband, Asher, their dog, Nero, and their cat, Prim.  She obtained a Bachelor of Science in Public Health from Indiana University and a Master of Business Administration with a concentration in Health Administration from University of Southern Indiana. Throughout her career history, she has distinguished herself as an outstanding provider of mental health services and a highly competent employee in an office environment. She has significant skills with solving and an enormous amount of practical knowledge of the matters that clients face in their daily lives. Her experience in the mental health field includes working as a case manager/integrated skills coach for 7.5 years, which involved meeting with clients individually to solve their problems, advocate on clients' behalf to manage needs, and to advise on a vast variety of crucial topics. Evan also worked as a mental health technician in multiple group homes in which she supervised and assisted residents with their daily activities and tasks. Prior to this, Evan has also worked as a literacy tutor for adults.  She became PEACE Zone's Executive Director in August 2021 and is also a member of the NAMI Evansville board of directors.